There is never an excuse to physically harm someone who cannot fight back on the same level. If you do this, you're automatically a bitchboy.
Want to advertise with Turtleboy? Email us at Turtleboysports@gmail.com for more information, and check out our website about types of advertising we offer.
Need to get in touch with North Shore Turtlebabe? Email: NorthShoreTurtleBabe@gmail.com
SOURCE: "FRAMINGHAM – Angry that his dog urinated in the house, a Framingham man swung the dog in circles by his leash on Monday, slammed it repeatedly against the ground and then threw it into the woods, abandoning the dog, police said.
Police arrested Aramis Ortiz, 20, at 7:15 a.m. after the incident at the Mary Dennison Playground.
He is scheduled to be arraigned today in Framingham District Court.
A witness described the brutal beating of Chaos the pit bull to police.
"She states he began to whip the dog around in a manner she compared to a parent holding a child's hand and swinging them around in a circle for fun."
After swinging the dog, she said Ortiz slammed the dog down four or five times in the pavement, then threw the dog into the woods.
When police found the dog, it had several facial injuries and appeared terrified. Ortiz denied assaulting the dog, claiming he didn't want it anymore, police said.
Chaos is being treated at a local vets office."
Before we get into who this shitstain is, let's take a look at Chaos (who deserves a much better moniker – he looks like a Henry to me)
His poor nose, his cheek, his lip. You can see the sadness and confusion in his eyes. How the fuck could anyone take out their anger, rage, and frustration on an innocent animal like this is beyond my comprehension.
Here's the skidmark responsible for the abuse that Chaos endured:
And of course he'd have a bearded clam for a chin.
So, it's 7 AM, and your dog pisses on the floor. I get it, it's frustrating; when my North Shore pups have accidents, I wanna blow a gasket. But you know what? Instead of rolling up a newspaper and whacking them, I whack myself.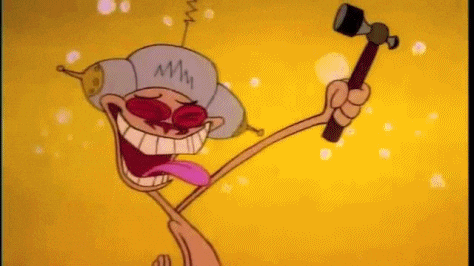 Ok, maybe not – but ultimately whose fault is it? A dog doesn't have opposable thumbs and unless he's Houdini or you have a dog door so they have 24/7 access to their shitter, they're going to have accidents if you don't let them outside. It's fucking common sense. And if your dog isn't pottytrained, that's 100% on you. There is a wealth of knowledge online, not to mention training aids, and things like fucking crates that help you ensure your dog doesn't leave puddles for you to slip and slide through.
This failed abortion of a human, Aramis, took this shit to another level. He treated Chaos like he was a lasso before slamming him into the ground nearly half a dozen times and tossing him in the woods because he "didn't want him anymore." All over a piss puddle on the floor. I sincerely hope this kid doesn't breed because I would hate to see what he'd do when tasked with changing his first diaper blowout.
This kid is among the lowest of the low on the ratchetacular totem pole. He's on the same tip as the kiddie diddlers/abusers, the rapists, the elderly abusers. Only a weak ass punk bitch would think of harming someone who cannot fight back or advocate for themselves. This kid clearly has a complex of some sort. He knows he's a bitch and that's why he has to take it out on his dog, someone who really has no choice but to love/trust him.
And of course, as it is and as it always will be, everyone around Aramis should have seen this coming because of his affinity for a certain sportball team
Plus 5 points on the ratchet meter for wearing sunglasses indoors
He's never been the cocky type, 'cause with a face like his and a nose shaped like a potato, there's not much to be cocky or conceited about.
And just like every other wangstepreneur before him, he's a sneakerhead who paints Jordans in his spare time to sell to his other Chicago-Bulls-Flat-Brimmed-Hat-clad squad and bills himself as both a "graphic designer" and an electrician.
Does he think he's the Jackson Pollock of Jordans or some shit?
Anyway, NSTB hopes the police throw the book at this potatohead. I know animal abuse laws are lax since they're still considered property under the law, but we really need to do better. There are tons of studies out there that show the correlation between animal abuse and domestic abuse, among other things, and we need to keep pushing for harsher sentences on this first line so as to discourage it, and hopefully, keep it from escalating.
There has already been an outpouring of support from the community regarding fostering/adopting Chaos, so, if he's tugged at your heartstrings and you feel like you wanna adopt, do so in his name. There are no shortages of pit bulls, or any breed pup for that matter, in shelters and rescues all throughout New England. If you'd like a recommendation for reputable rescues or shelters in the area, feel free to send NSTB an email.