German SJW Degenerates Attempt To Protest G20 Summit; End Up Getting Blasted With Water Cannons, Tear Gas; Also Get Arrested, Clubbed By Police
Want to advertise with Turtleboy? Email us at Turtleboysports@gmail.com for more information



MSN: German police and protesters clashed Thursday at an anti-G20 march in Hamburg, with police using water cannon and tear gas to clear a hardcore of masked anti-capitalist demonstrators flinging bottles and stones, AFP reporters said. With US President Donald Trump having arrived in the afternoon, several people were injured as riot police in helmets charged to disperse the demonstration which took an ugly turn shortly after it began at 7:00 pm (1700 GMT). Chanting "Get lost! A-A-Anticapitalists!", the 12,000-strong contingent bearing the banner "Smash G20!" and "Welcome to Hell" was halted as some 1,000 hard-left Black Bloc protesters refused to heed police orders to remove their black hooded tops and masks.


Ah yes, we have ourselves another gathering of whiny basement dwellers at the 2017 G20 Summit. And of course, we're dealing with anti-capitalist hippies that believe Pink Floyd records can solve the worlds problems.
Here's a little clip of whats going on:
CAPITALISM KILLS! Yeah, i bet your right bud, because Socialism & Communism have been proven to be worthy alternatives…
Venezuela, Russia, Cuba & even Germany has certainly seen the fruits of socialism! Am i right 19 year olds???
Anyway, no matter what you are protesting, the second it gets violent is where your mission loses all credibility in my book. I can respect your motives for protesting if its thought out in a peaceful manner. Throwing rocks, bottles, & punches at cops is only going to get your ass kicked or arrested, and accomplish nothing. Might as well crawl back into your basement and hit the drawing board again. This is whats likely to happen if you think its time to put your dukes up against cops in riot gear:
Arrested, and beaten to a pulp is not a way to accomplish a goal. These people in general are on the weird side of the spectrum when it comes to common sense/social situations. It's like when you go into the weird section of YouTube and end up watching 7 anonymous videos & conspiracy theory documentaries. If you don't believe me, here is a bunch of people at this protest covered in fucking clay: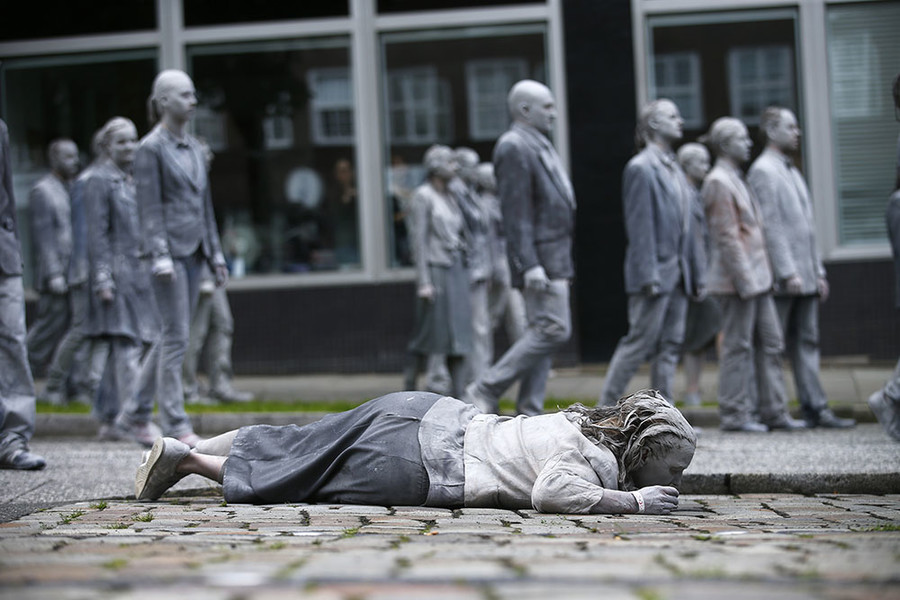 I honestly can't formulate solid commentary on this. Basically what they were doing was covering themselves in clay, striping down, screaming & chucking clothes around. I cant really say that there is a clear motive for a protest that most people would understand here. This is still fresh, so i imagine we will have some more triggering details later.
We urge you to support the Turtleboy Sponsors by doing business with them. Without them none of this is possible. Click on any of them to check out their sites or Facebook pages.