And then people wonder why this much-maligned breed tends to go berserk more often than others; they start life cookin' puppy pies in trap houses.
Holla atcha girl: [email protected]
Meet 20-year-old Stephanie DeJesus Nuñez of Lowell
Uncle Gupta is gonna have a fit when he sees this elephant with Ganesha on her bingo wing
Shrewella was recently brought to our attention because she's offloading a litter of pit bull puppies on the Facebook machine… at a mere 3 weeks old, and for a hefty price tag:
700 beans for a trap shed mutt with no verifiable lineage, and even though they're literally starving to death because the mom won't feed them, don't you DARE ask for them for free because she needs gwop to move! 100 emoji 100 emoji 100 emoji
It might be mama Pit isn't eating because she's being fed out of a filthy Ocean State Job Lot saucepan, and thus can't feed her babies, but hey, what do I know?
#hmu – love the clothes hanger chew toy, might have to try it with North Shore Turtlepup
Now, it's common knowledge that some animals, like puppies and kittens, should stay with their mom/litter 'til they're at least 8 weeks old. There's a lot of science behind the 'why,' but it has to do with being fully weaned, and, learning crucial doggie manners from their littermates and mom – things like bite inhibition, and just how to be a good doggo in general. Not to mention it's against the law to offer any cat or dog for sale under the age of 8 weeks. 
But these are red and blue nose mixed purbread puppy's, and thus, exempt from the law because they're just sooooo
special
, right?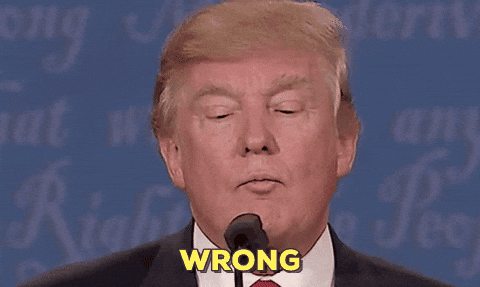 I love how the ratchimals always try to make their ill-bred mongrels sound exotic.
Newsflash: you're an idiot and you clearly didn't pay attention in (or maybe even attend) 7th grade biology when they reviewed Punnet squares and genetics.
"Blue" nose refers to a dog that has a dilute (gray, or commonly called "blue") nose leather, like this:
It's a recessive gene in pit bulls, and a dog must get two copies from both parents in order to come out "dilute black" or blue/gray. And the nose leather is dictated by coat color. Same goes for a "red nose" – although red genetics are a little more intricate and I don't want you guys to run and hide in your shells while I geek out, sooo… let's move on.
Your dog's nose color doesn't make it special, and if you mix red and blue, you get purple. You ain't sellin' no purple puppies, Shrewella, so keep it movin'
It's not like Steph really cares what the law says anyway; just take a gander at some of her recent Google trophies:
Gotcha!
And as the trap life goes,  she's spittin' babies out of her bologna barrel while slinging a bit of Bolivian marching powder on the side.
How else was she supposed to pay for her Quinceañera-esque baby shower, complete with a full bar?! #priorities
But wait… she was 
just
popped a mere 10 days ago for drug trafficking with a slew of  firearms charges peppered in for good measure. How is she out peddling puppies already?
Newly Minted First Justice, Judge Stacey Fortes
gave her a piddly $10k cash bail, that's how.
And since the initial target of the raid, Stephanie's cervix scraper du jour, Zack
wasn't yet picked up, of course he was able to run to the ATM hit up his overdue custies for stacks to free his most recent babymama.
Despite there being three kids, one an infant, in the home and it being abundantly clear that Shrewella is no Martha Stewart
she was let right back out to attend to her pet cockroaches and pit bull puppies, and hopefully her laundry – crusty socks and pee-stained undies strewn all over your living room isn't gonna get your crack shack featured in Better Homes and Gardens in the good graces of DCF to get your crotchfruit back.
With her peddlin' wares confiscated by the fuzz and her main source of income beyond her gub'mint assistance cut off, Steph needed cash fast – and what better way than selling way too young puppies to your flat-brimmed-donning fellow ratchets?
And since "sawed-off shotgun" doesn't quite roll off the tongue, one of the puppies is going to be aptly named "Glock," because, Lowell.
I wonder if this is a violation of her bail somehow – she changed her product from blow to puppers, but illegal is illegal, no? Internet lawyers weigh in, please.